COVID-19: Guideline for sex workers Norway
PION - Prostitutes' interest organization in Norway, have asked us to bring you this news.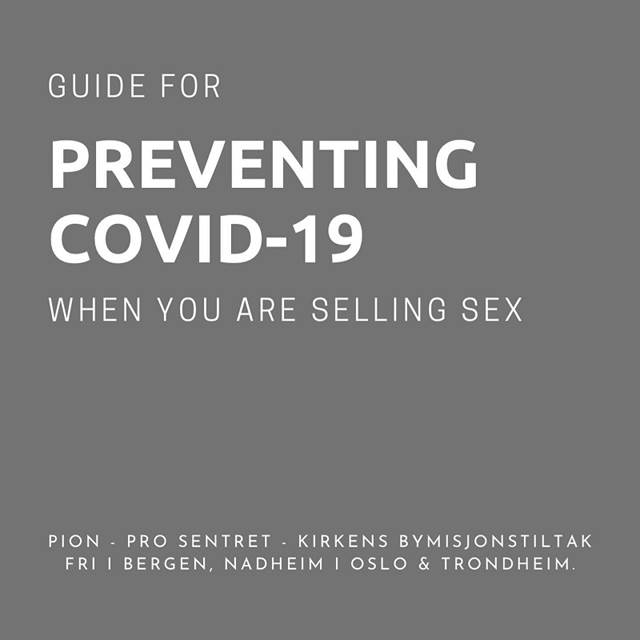 Advice about preventing COVID-19 when selling or trading sexual services...
The guide is based on the Norwegian Institute of Public Health's template for industry standards in connection with the COVID-19 pandemic (published 13 October 2020). The Norwegian Institute of Public Health and the Directorate of Health have been involved in the development of this guide. The guide is available in English, Norwegian, Thai, Spanish, Portuguese, Romanian, Bulgarian, Polish and Russian.
See more information here